Past and Upcoming Shows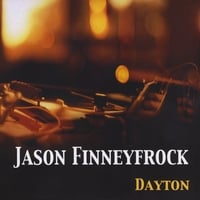 Contact us for booking info →
Past Gigs
June 5, The Surf Bar, Folly Beach
For our first beach gig, we worked up the Ultimate Surf Medley. Went fairly well considering we crammed about 10 songs into one. See if you can guess the Nintendo song we threw in at the end.
Here's our twanged-up version of Van Halen's "Could This Be Magic?": Here's one of mine: An old Haggard favorite. Check out Joe's nasty drum fills on this one:
May 12, James Island Bar & Grill
We rolled up without much notice and threwdown. Aside from my better half, not one person in there knew us and they were all digging it and I gave away or sold all the CDs I had with me.
May 7, Cork Bistro
This went so well the first time that they had us back. Aside from my amp blowing a tube at the very end, we had a good show - unfortunately no video from this one.
May 5, Cork Bistro in Park Circle, N. Chuck
This was our first show. For Cinco de Mayo we busted out a little South of the Border. Everything went pretty much according to plan and we got everyone singing the ay-ay-ay-ay parts and gave out big mustaches. Mucho thanko to everyone who came out and made it such a nice kick off!